Urban escape "The Killer in the Mask"
The Murderer of the Mask is a movie to play in the first person available in more than 30 cities throughout Spain. In this adventure that we present you, you will have to catch and discover the identity of a serial killer who is spreading terror throughout the country. This highly dangerous criminal is killing his victims and leaving their corpses in emblematic places of the main cities of the country. Through Social Networks it broadcasts the murders creating even more commotion in society.
An Urban Escape Room that is played through the streets of the city like a first-person movie. The mystery box contains everything you need to start your adventure. Buy the box, download the app and start playing whenever you want in one of the more than 40 cities where our games are available.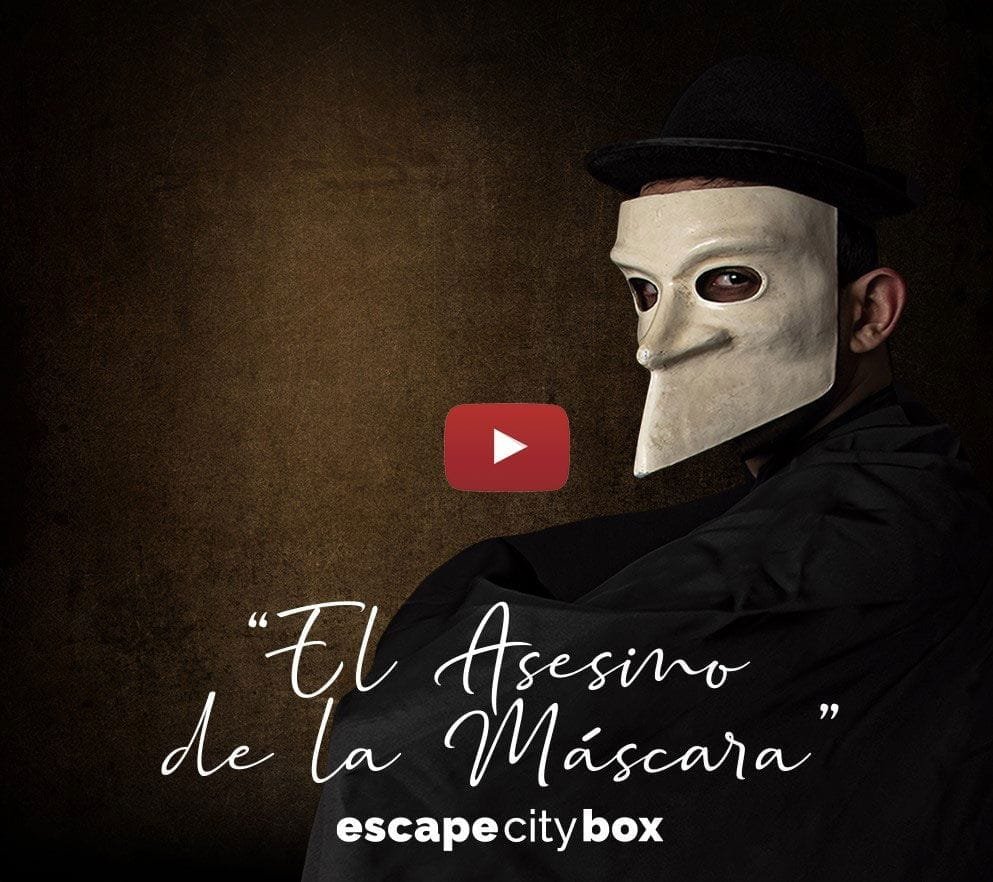 Place your order at [email protected]

Place your order www.segcitybox.com
Book Now