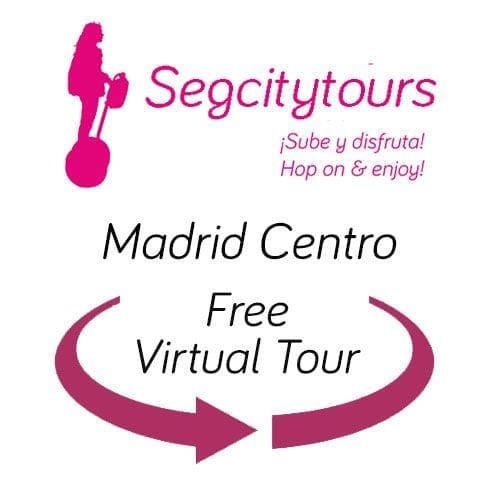 Virtual Tour of the Historic Center – Madrid
Virtual Tour of the Historic Center – Madrid

Enjoy this completely free virtual tour, we offer you the Historic Center on your screen.

If you like to experience it in person, book your Segway tour or purchase your gift card now and you can exchange it whenever you want, so we can offer you the service with a unique discount on Tours of Madrid Centro or Retiro.
The 1 hour tour: € 15
The 2-hour tour: € 30
The 3-hour tour: € 60
If you want to try the experience, we invite you to take the Segway tour at an exceptional price. Now you can take advantage of this opportunity, buy a gift card at a fantastic price
The card can be purchased for € 15, € 30, € 60 or the amount you want, make the combinations you want and in comments you indicate your choice.
Segway La Granja • Segway  Off Road • Segway Madrid  • Segway Madrid Retiro • Segway Soria (Vinuesa) • Segway Enoturismo Toledo • Segway grupos  • Segway tours  • Eventos • Segway para empresas
Gift Card
Book Now